Second Meeting of the Working Group on the Drafting of INSPIRE Document
January 20, 2020
On January 16, 2019, at the Republic Geodetic Authority, the second meeting of the Working Group on the Development of a Specific Implementation Plan for the INSPIRE Directive (DSIP) was held within the project "EU for the Better Environment – Development of a Framework for Compliance with EU Legislation in Area of Air, Chemicals and Horizontal Issues (EAS3)" project.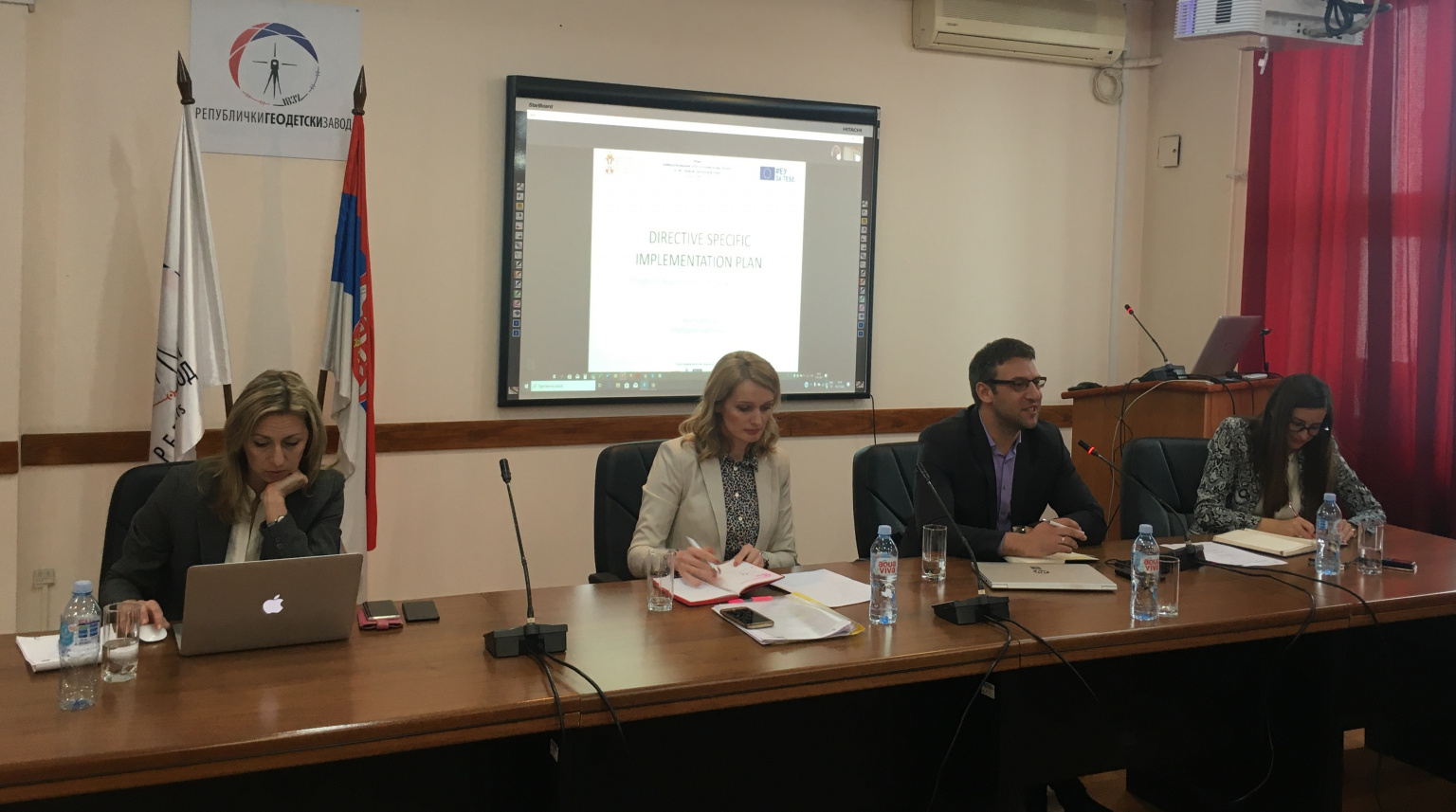 The topic of the DSIP INSPIRE Working Group meeting was to discuss the first draft of the said document, made for Chapter 2 relating to the requirements of the INSPIRE Directive (direct, indirect and as regarding other European acts) and for Chapter 3 relating to the current implementation of INSPIRE Directive (legislative and institutional).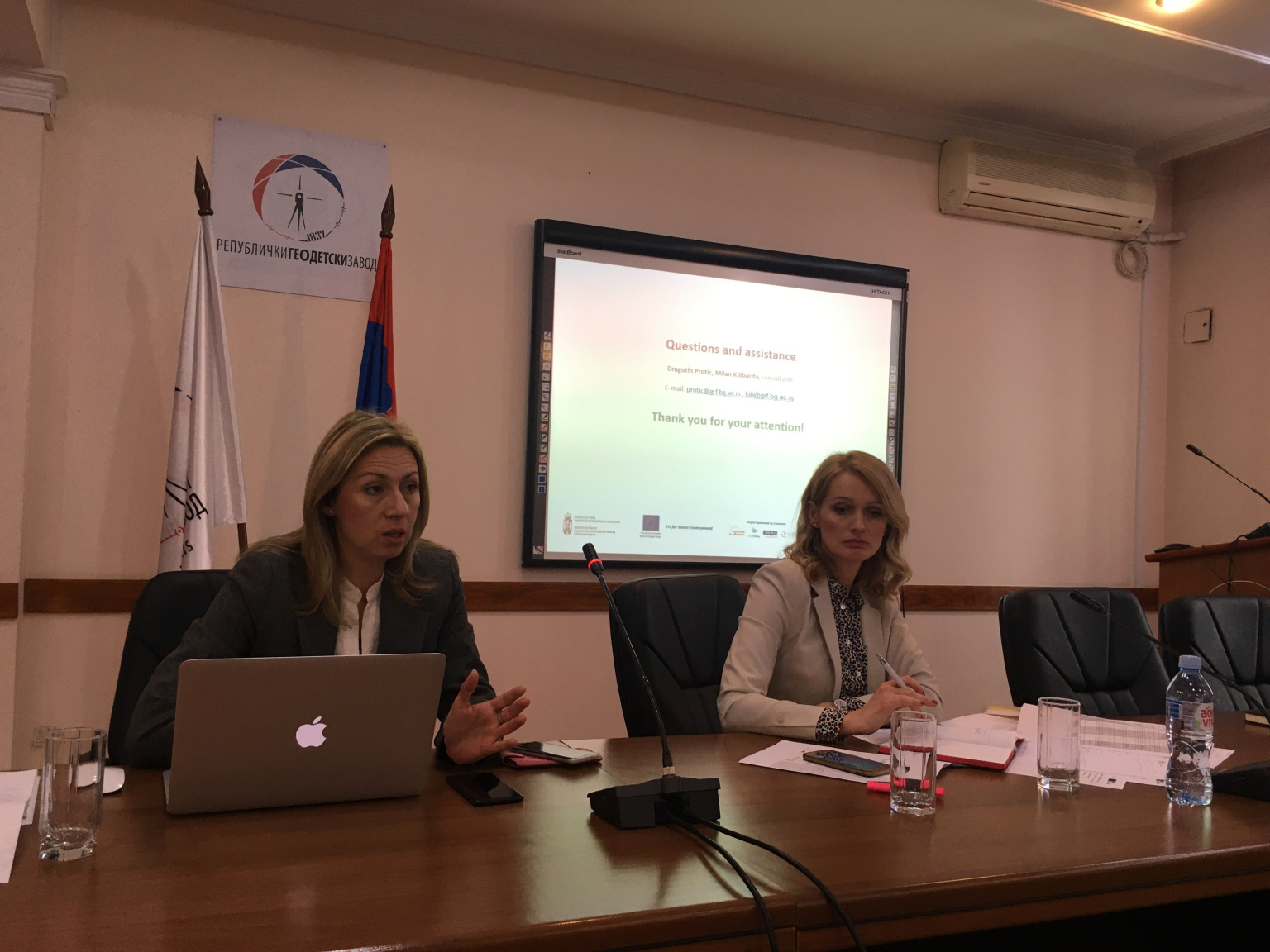 The meeting was opened by the head of the Center for Geospatial Data Darko Vučetić, who presented the activities of the Republic Geodetic Authority to improve NSDI so far and pointed out the importance of the DSIP INSPIRE document for the implementation of the follow-up activities of all institutions relating to implementation of the INSPIRE Directive. The technical experts presented the results of the institutional analysis, as well as a preliminary list of data producers, that is, future prospective NSDI subjects within the 34 INSPIRE topics. One of the key findings of the technical experts was that despite the fact that a large number of interviewed institutions produce spatial data, they do not do so in accordance with INSPIRE rules, which is why the DSIP INSPIRE document will define proposals to overcome the gaps in order to comply with the INSPIRE Directive.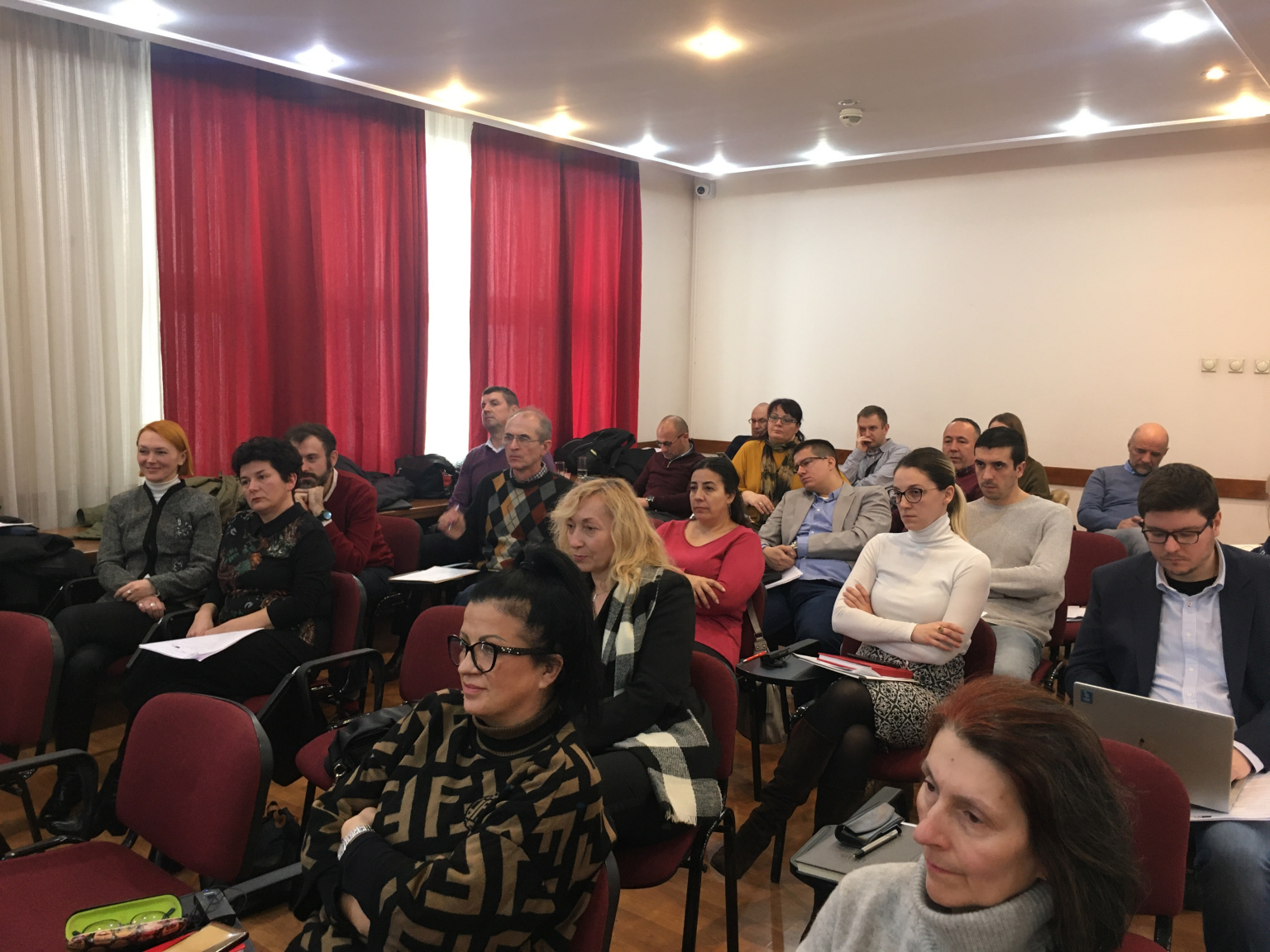 The members of the Working Group actively participated in the discussion and, based on their comments, the presented document will be improved and will be used as such as the basis for full implementation of the INSPIRE Directive in the transition period and beyond.

The next meeting of the Working Group is scheduled for the first half of March, when other chapters of the document will be discussed.