Public participation in the drafting Programme of Air protection of the Republic of Serbia with Action plan
September 13, 2021
The draft Programme of Air protection of the Republic of Serbia with Action plan aims to define air quality objectives and measures to achieve them. This strategic document, which is being prepared with the support of the European Union within the IPA 2014 project "Additional development of EU environmental approximation for Air, Chemicals and Horizontal acquis" will provide a basis for further development and adoption of bylaws and continued implementation of European legislation. air protection.
All material from the conference is available on the website of the project eas3.euzatebe.rs and the Ministry of Environmental Protection starting from Monday, September 13, 2021.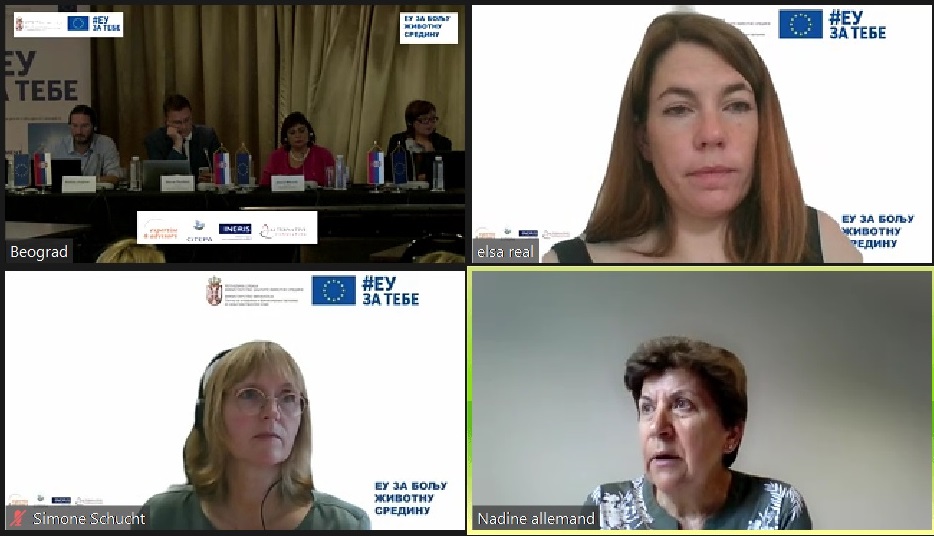 We invite the public to contribute, by sending proposals and questions for this phase of the Programme development by September 27, 2021, to the address PZV-sugestije@eas3.rs. All received proposals will be taken into consideration in the further stages of drafting this important document.
The interested public can participate in the process of multi-criteria analysis of three scenarios with additional measures (WAM A, WAM B and WAM C) prepared for the draft Programme of Air protection of the Republic of Serbia with Action plan through the Questionnaire available at the following link: https://forms.gle/WJmS7oKfTMM9hWdP8
Before answering this Questionnaire, please read the accompanying document which contains easy-to-read information on the three scenarios considered at the following link: https://eas3.euzatebe.rs/en/about-project
If you would like to receive information about the results of this questionnaire, send us your e-mail address in a separate questionnaire (your e-mail address will not be linked to the answers given here): https://forms.gle/WAS1pE2sKVaufrPt9
Conference materials:
Presentations:
Options for addressing the remaining AQ hotspots under the VAM C scenario - Nadine Allemand
Air quality in Serbia in 2030 - (emission reduction and dispersion modeling results for all three mitigation scenarios) - Elsa Real
Investments to implementation of measures needed to improve air quality by 2030 (all three mitigation scenarios) and their cost-efficiencies - Nadine Allemand
Health benefits of improved air quality in Serbia by 2030 and cost-benefit analysis (all three mitigation scenarios) - Simone Schucht
Launch of the stakeholder-led multi-criteria analysis of the three scenarios - Gonçalo Cavalheiro
Reports:
Air pollution dispersion modelling for Serbia - Elsa Real
Health Impact and Cost-benefit Assessment - Simone Schucht
Multi-criteria analysis of three scenarios with additional measures - Gonçalo Cavalheiro